Krissie Nagy
Swamp in the City - A Cajun & Creole Music Festival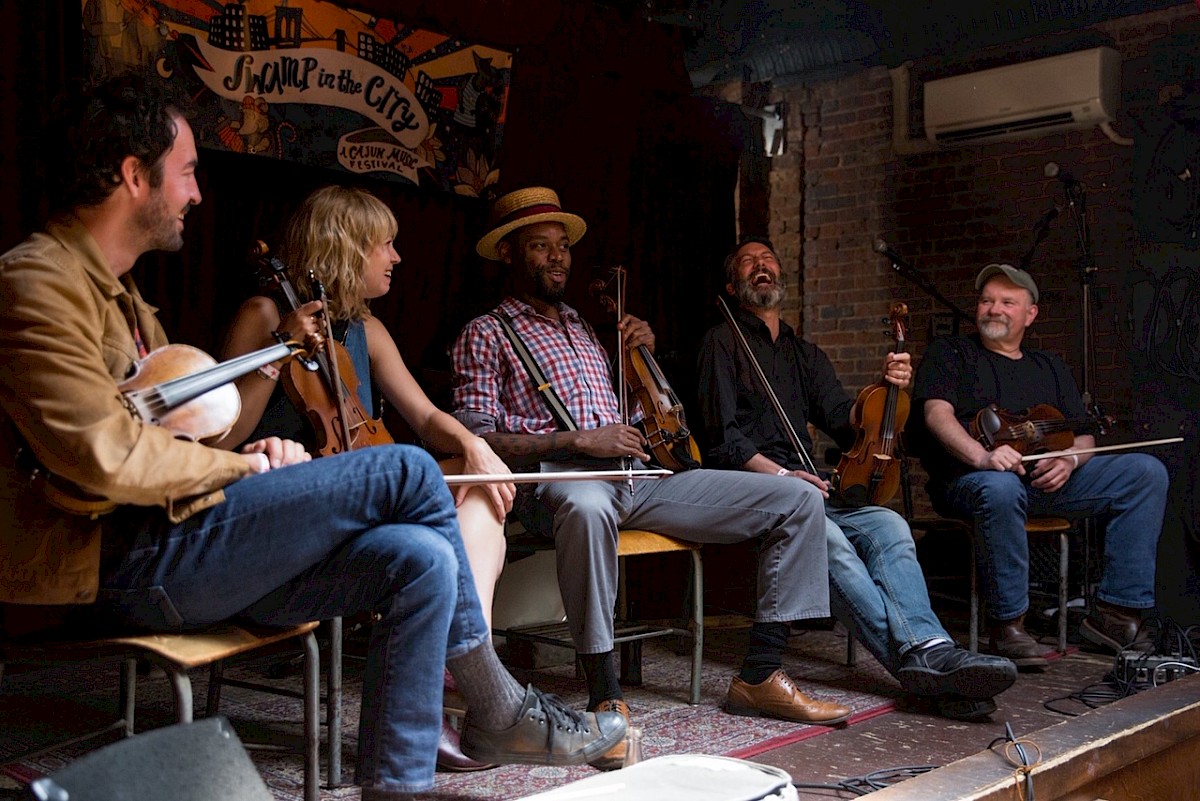 Swamp in the City is a weekend-long music festival in Brooklyn that celebrates Louisiana's Cajun and Creole cultures endemic to Southwest Louisiana. Cajun people (descendants of the French-Canadians who relocated from Nova Scotia in the mid-1700's) and Creole people (typically of Spanish or African descent born in present-day Louisiana) share many of the same traditions, but there are cultural differences which are reflected in their music, cuisine and customs.
Swamp in the City prominently features both Cajun and Creole musicians, musical instrument workshops, dance lessons, artist showcases, cooking demonstrations, jam sessions, and a Sunday family dance. In its third year, the festival will take place May 15-17th, 2020 at Jalopy Theatre and Jalopy Tavern in Red Hook, Brooklyn.
Managing partners Krissie Nagy and Flannery Denny will produce and execute Swamp in the City with the help of venue staff, performing artists, volunteers and attendees. The festival will benefit performing artists, who will receive compensation and notoriety for being part of the event. The festival will also benefit attendees who will be able to dance throughout the weekend to live music in a supportive and welcoming environment. Participants will also have ample opportunities to learn about Cajun/Creole culture, play traditional music in an open jam session, take dance lessons and musical instrument workshops, and interact with the performing artists in an intimate setting.
In 2020, the festival strives to attract more newcomers to the social dancing scene, curate an exciting schedule of events for returning festival-goers, and create a memorable and fun-filled weekend for both performing artists and attendees alike.