Marie Nahikian
"The Usable Past"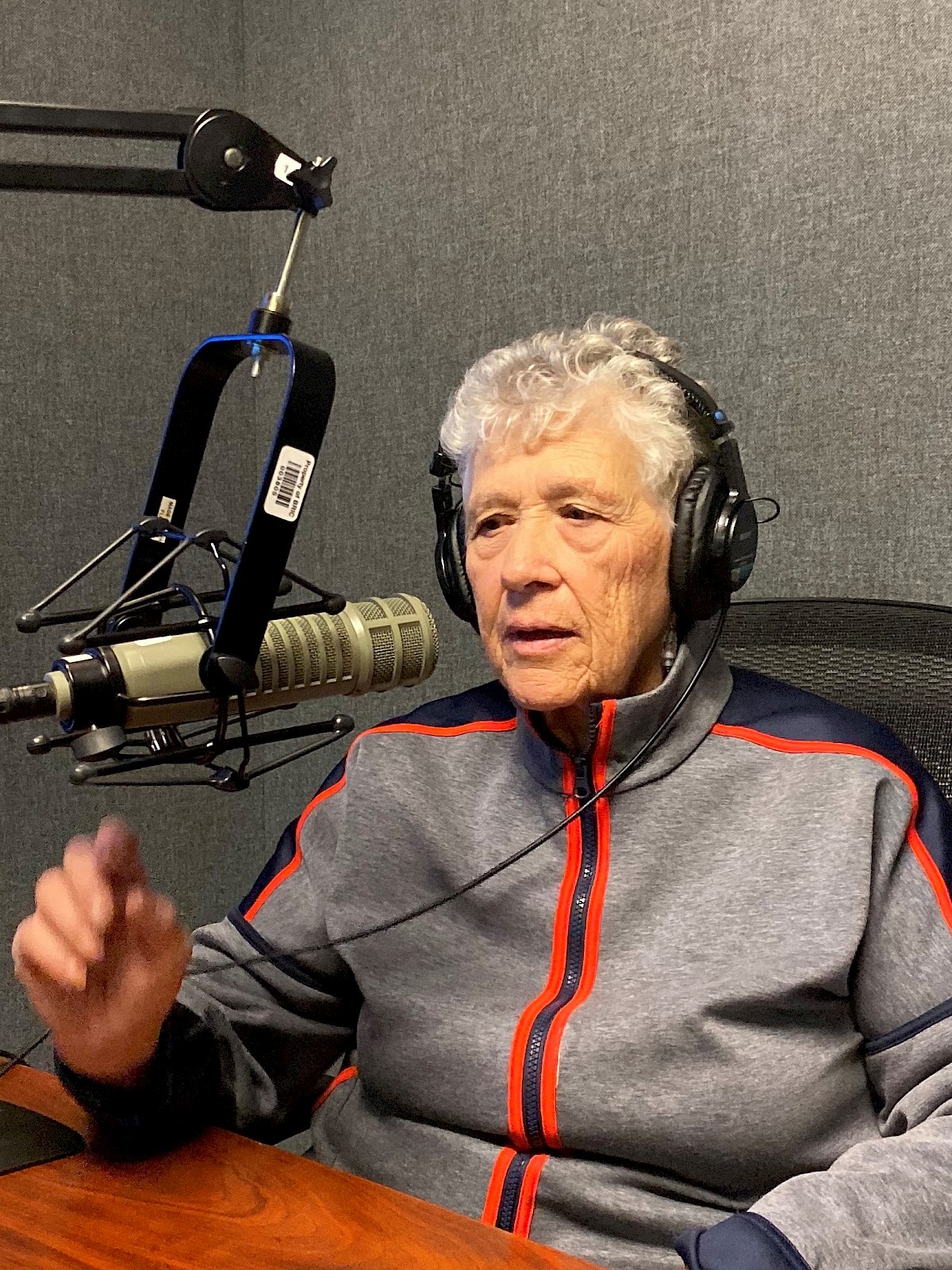 As a podcast artist, Marie Nahikian's intent is to create an accessible 'Brooklyn town meeting.' Using the art forms of storytelling, interviews, music and conversations, listeners will hear about connections between generations and culturally diverse groups of people that make up a community. The listener will be invited to explore ideas in the context of real past and present events. The podcast highlights ways for people to organize around common interests and shared information to enrich Brooklyn's quality of life.
"The Usable Past" podcasts support community organizing with stories, information and strategy. Each podcast focuses on past/present community organizing efforts for better housing, food, arts, environmental justice, education and jobs.
The podcasts provide a context for the present, with an unusual inter-generational perspective that links voices across racial, cultural, and economic groups. In this way, local cultural resources are uniquely responsive to community needs. There is currently no comparable initiative. Detail of the first podcast provides a clear sense of how the project will sound, including the specifics of what, who, where and how.
A recent episode is titled "What's the Difference If We Don't Wake Up?," which was the theme of a 1970 conference, organized by podcast host Marie Nahikian, the first national environmental protest. A prelude to the first Earth Day, the storied event included: Liberation News Service, sludge oil dripping over the face of Robert O. Anderson (CEO of Atlantic Richfield Oil), Hog Farmers Commune (providing security), the Chicago Eight (minus Bobby Seale), Secretary of the Interior Walter Hickel (who was confronted by Hopi Indians stating "We just want you to know we are dying"). Margaret Mead, age 69, was a keynote speaker. Interviews link Brooklyn residents (Floyd Norris, NY Times columnist) who attended the 1970 conference with current Brooklyn advocates for environmental action: Pulitzer Prize winning journalist Laurie Garrett, public school students, and Flatbush activists from Extinction Rebellion organizing subway talks. Listeners hear about then and now. The episode will focus on usable moments of how people organize for change.