Regina Opera Company, Inc.
Regina Opera Company, Inc.
Puccini's "Turandot"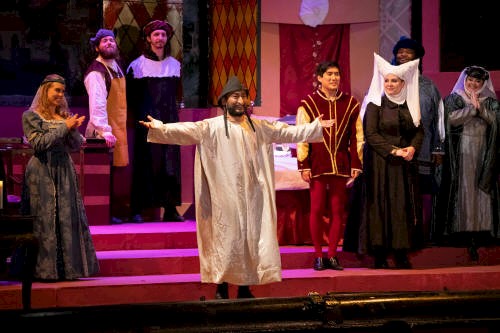 For 50 years, Regina Opera has provided affordable, accessible, high-quality entertainment and cultural enrichment for diverse Brooklyn audiences who may not otherwise be able to attend live opera performances. In 2018-2019, over 4,000 people enjoyed their performances. The primarily perform at Our Lady of Perpetual Help Catholic Academy of Brooklyn in Sunset Park, a historically underserved area, but they also perform free concerts at libraries, community centers, parks, outdoor festivals, and other venues all over Brooklyn. All Regina Opera's venues are handicapped-accessible.
Every season, Regina Opera offers three fully-staged operas from the standard repertoire with orchestra and English supertitles, as well as five Sunday Matinee Concerts. For each of the their full operas, they present one free "sneak-peek" performance of the opera, complete with sets, costumes, and supertitles, for the enjoyment of all opera lovers.
Their general admission ticket prices for these operas and concerts are quite low, and special ticket prices for senior citizens, college students, and teens, free admission for children, and numerous other free performances make it possible for anyone to experience the joy of opera.
Regina Opera also adds to the cultural vitality of the Brooklyn neighborhoods where they perform. They welcome a highly diverse roster of talented, professional-level artists from all backgrounds, regardless of race, ethnicity, or sexual orientation. They provide a nurturing atmosphere for both experienced performers who are learning or polishing a role and up-and-coming young artists who may be performing an operatic role for the first time.
Although their 2019-2020 season was cut short due to the COVID-19 pandemic, Regina Opera is hoping to re-open in Fall 2020 with their postponed company premiere of Puccini's last great opera, Turandot. Meanwhile, they have curated a collection of their finest performances to view online for free at http://www.reginaopera.org/onlineperformances.htm.
Photo courtesy Steven Pisano