Soheir Hassan
Nehemiah Ten Greenthumb Garden
Arts in the Garden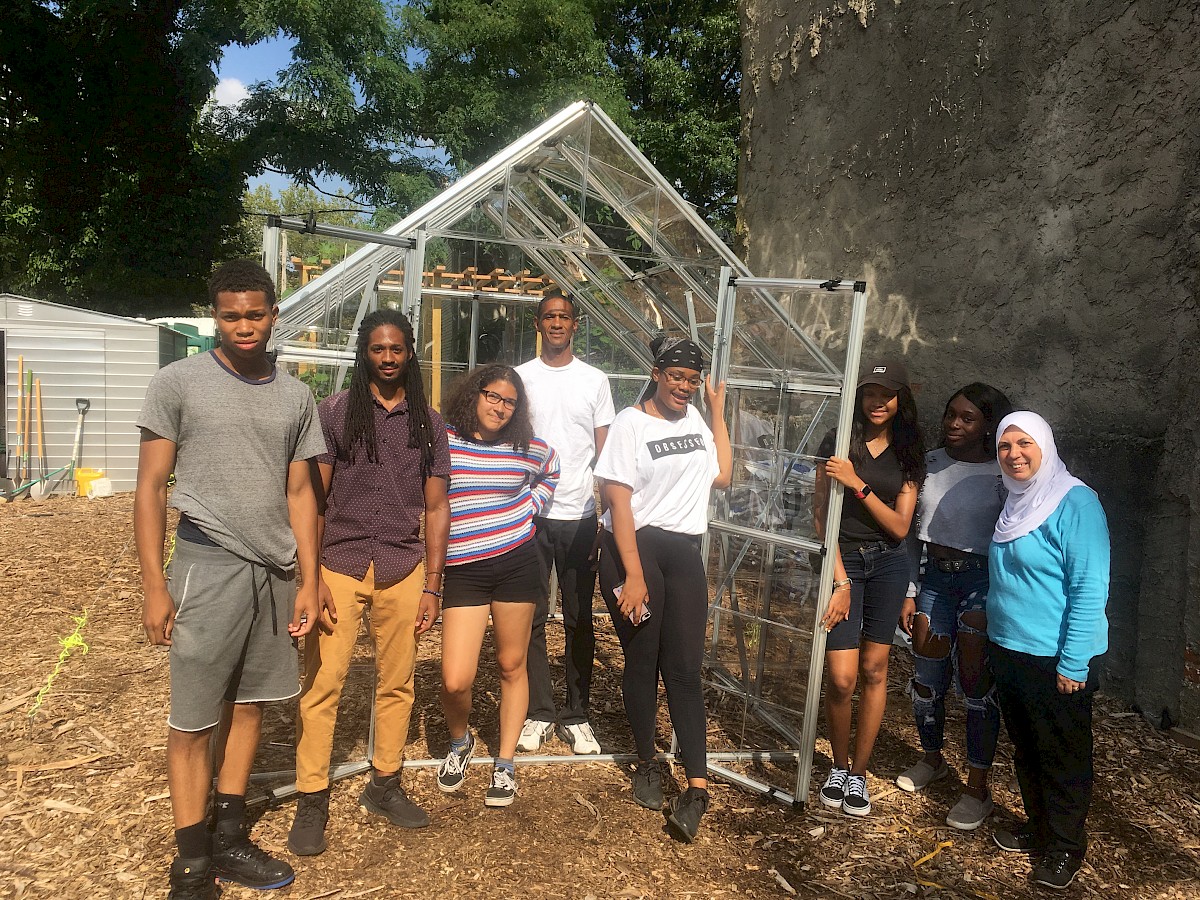 Nehemiah Ten Greenthumb Garden (NTGG) involves youth in beautifying East New York, Brooklyn by painting murals in community spaces such as neighborhood gardens.
The organization has involved community youth in artistic projects, planting and harvesting, workshops, and landscape design for over two decades. Most recently, youth and community members worked together to build raised beds, benches, and a gazebo for the garden. Through these projects, NYGG teaches youth about gardening and growing fresh fruits and vegetables, and involves them in efforts to expand and improve community spaces. The Nehemiah Ten Greenthumb Garden has been a center for community gatherings, celebrations, and barbeques.
In Summer 2020, NTGG will design and paint a mural on the wall bordering the Nehemiah Ten Greenthumb Garden in East New York, Brooklyn and to decorate two storage sheds. The project will be executed by a local artist in conjunction with youth from the East New York Farms internship program. As the garden is open to the entire community, the mural will benefit the East New York community. This project will be a creative, artistic, and educational experience for the participating youth interns. This community art project will take place from June to August 2020.