Tantra Zawadi
Black Power Baby Blues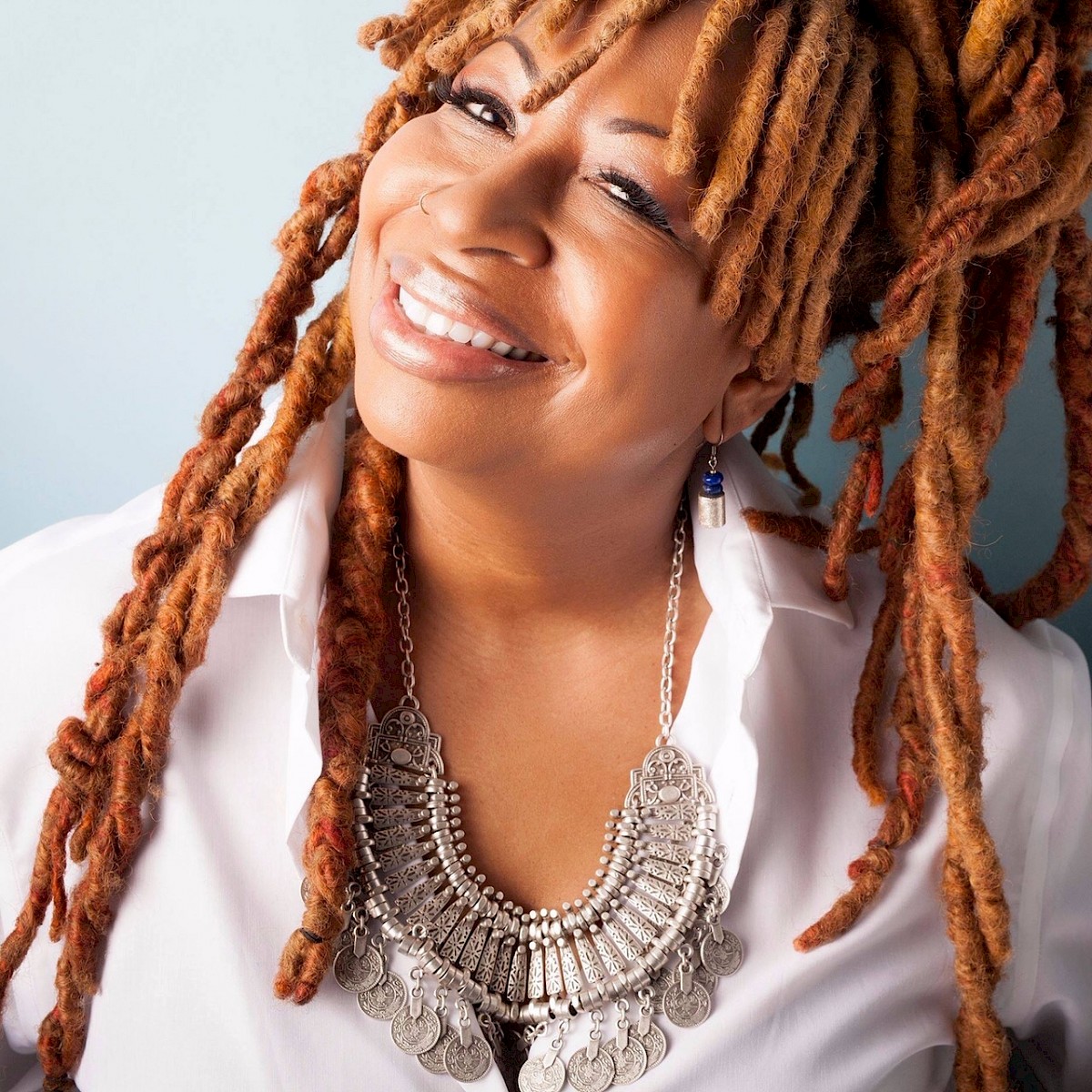 Tantra Zawadi's mission is to create a platform through performance, poetry, music and art that unifies, celebrates and uplifts through the consciousness of love. I've had the privilege of collaborating with organizations like The Senegal-America Project and Black Art In America, in creative endeavors raising awareness of our common issues. Her vision is to continue these conversations by presenting thought provoking subjects with compassion, mindfulness and respect for all of humanity.
This multimedia spoken word presentation was inspired by Zawadi's late father. He was born in Mississippi during the 1930s and migrated to Brooklyn, New York in the fifties where he met her mother, married and started a family. Zawadi was born in the sixties amidst the civil rights, Black power, Black arts movements, the Vietnam War, and inspiring soul and R&B music that evolved into Woodstock, and the genesis of spoken word, rap, and hip-hop. The common factor is the blues. This music was and still is a major part of Zawadi's life, especially it's familial relevance and expression of oppression in America.
Blues music is the music of African spirituals, enslaved melanin people in America, sharecroppers, and their descendants. My father came from a family of sharecroppers, and this music was their heart and soul. He loved B.B. King and John Lee Hooker. Zawadi remembers the nuances in the music her paternal grandmother, an accomplished gospel singer, pianist, and music teacher, played and sang during my childhood.
The multimedia presentation "Black Power Baby Blues" will take place on October 2, 2020 at the Brooklyn Society for Ethical Culture, 53 Prospect Park West, Brooklyn, New York, 11215. It will include original recorded music led by world renowned percussionist Tony Vacca, co-founder of The Senegal-America Project, live music (percussion, piano and guitar by Edde Yohan Baba Bey), and visual art by Bridgeport, Connecticut Poetry Ambassador/artist Shanna T. Melton.