Tatiana Baccari
Experimental Bitch Presents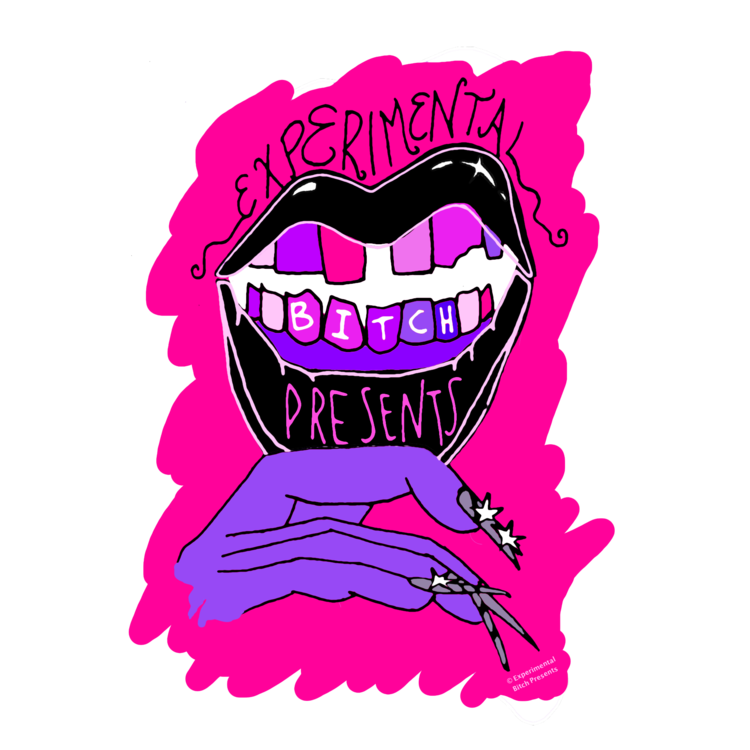 "Experimental Bitch Presents" is dedicated to building community and creating experimental theater that disrupts, engages, and redefines the process of art-making. Tatiana Baccari works with artists to cultivate a network of trust, an environment for risk-taking, and a nurturing of ideas that haven't yet had the resources to be fully realized. They empower women and queer artists to be leaders of the creative process from development to production.
The collective identifies as 'experimental' because they embrace controversial questioning and artistic innovation and with the epithet 'bitch' because they are femme, queer, loud, and proud!
"In the Kitchen" is a community-based performance that uses live cooking, oral storytelling, movement and music to explore Arab-Jewish womanhood, bringing women's stories and cultural labor to the public sphere.
Creator, Hannah Goldman, began "In the Kitchen" after returning from the Muslim-Jewish Interfaith Conference in Morocco in 2018. Goldman was deeply affected by speaker Fanny Mergui, a Moroccan Jew who attended French Zionist/Alliance school. "It was like I was split in two," Mergui remarked. "At home, I spoke Arabic and I was Moroccan. At school, I could only speak French, and Israel was my state." Goldman, whose own grandmother was stripped of her Arabic name when moving from Morocco to Israel, was inspired to create "In the Kitchen" to bring awareness to the rich Arab-Jewish culture from the Middle East and North Africa, as well as the controversy that comes with this identity. In addition to breaking the false binary of Arab and Jewish identity, "In the Kitchen" disrupts the dichotomy of private and public by placing the domestic activity of cooking onstage. By giving women this platform to tell their stories, "In the Kitchen" hopes to address the violence of colonial erasure while offering healing through the power of food, which knows no borders and wins the hearts, minds, and bellies of all who consume it.
"In the Kitchen" will engage Sephardi, Mizrahi and Arab-Jewish women across Brooklyn as a part of the artistic process through interviews, as well as audience. With the rise of anti-semitism and anti-Arab racism, false narratives of community have become entrenched in the national discourse; namely, that Jews and Arabs are two separate peoples, that all Arabs are Muslim, and that these two peoples have always been in conflict. Yet, personal histories dispute these hollow narratives, like the origins of the Syrian Jewish enclave in Midwood. "In the Kitchen" will offer these communities a chance to explore where the words "Arab" and "Jewish" meet. The performance is inundated with questions of diaspora that inhabit these immigrant communities. What does it mean to bring there — here? "In the Kitchen" creates a real, present space for Arab-Jewish women in Brooklyn to uplift their creative potential through community, while nourishing their bodies and souls.
Experimental Bitch Presents will be partnering with Hannah Goldman to bring this project to fruition. In working toward a 2020 production, EBP will present a workshop production on October 25-27, 2019 in collaboration with the Israeli non-profit, Women Cook.