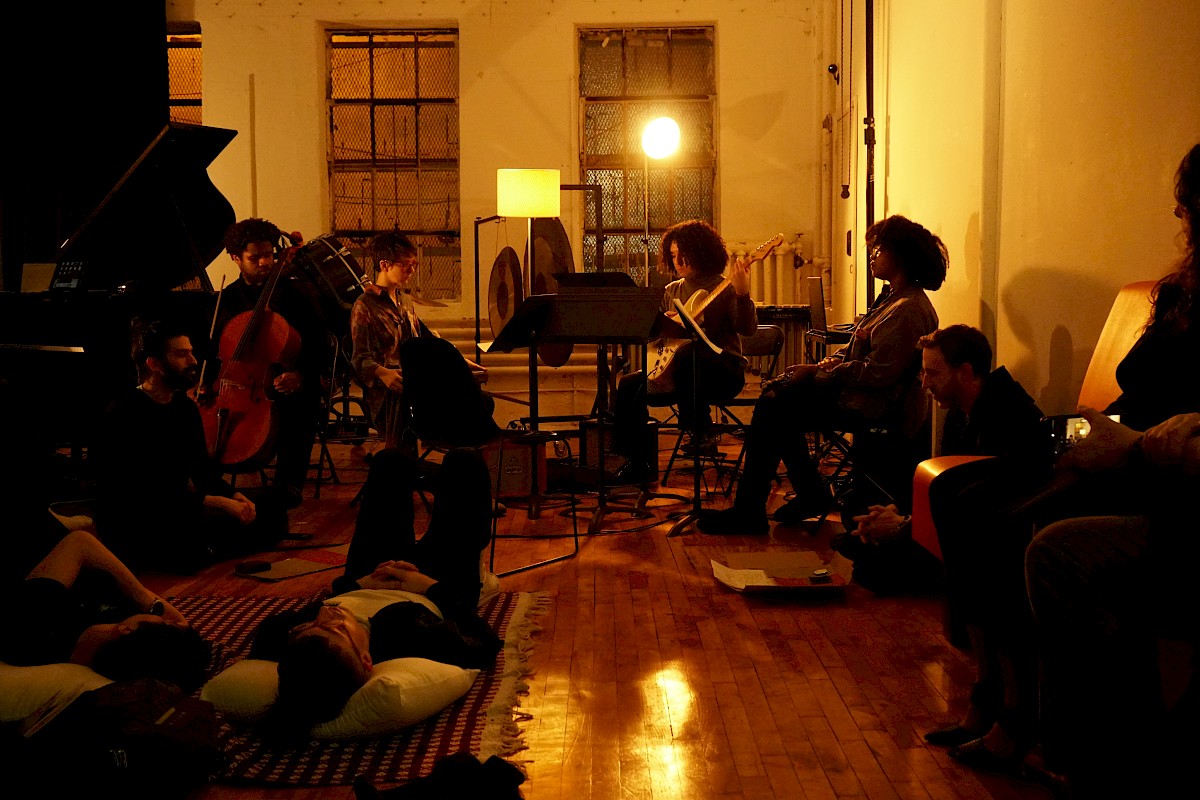 As a classically-trained musician with a passion for experimental music of this time, Teodora Stepančić was always drawn to communal approaches to music-making and their power to bring people together and inspire new forms of participation and organization. These interests led her to explore the fringes of experimental music where artists are seeking new modes of aesthetic expression that enable inclusive, non-hierarchical discourse and participation. Piano+ is a culmination of these interests, where Stepančić regularly programs works by emerging, often under-represented, innovative artists, and brings together local musicians from diverse backgrounds to create within a welcoming and collaborative environment.
Piano+ is a concert series curated by Stapančić presenting experimental approaches to the piano in solo, ensemble, mixed media and other extended formats. The series started in 2017 as a platform for showcasing new music, often by relatively unknown composers, highlighting artistic practices that reaffirm the importance of generosity, introspection and attentiveness in society.
During its first season it was clear that the series fulfilled a need for the local artistic community. The concerts quickly developed a following of enthusiastic participants, many of whom later became collaborators, partners and friends. The commitment to creating a communal and collaborative environment and supporting exploration of aesthetic forms that represent this approach resonated with a group of artists who were searching for an alternative avenue to the perception of performance as an activity to be evaluated by spectators or consumers. Piano+ and its community is dedicated to creating a space where one is encouraged to freely explore new forms of artistic expression and participation within a supportive non-competitive community.
The concerts feature sixteen works written especially for the series by an exciting group of composers and artists presenting fresh approaches to sound, film and music-making. Special attention is given to work by female composers, and the 2020 concerts feature eleven compositions by women. The works will be performed by members of LCollective, a Brooklyn-based ensemble that came together out of the first season of Piano+.
The programs are carefully curated so that individual works weave together into a whole, and each concert becomes a complete experience and a new composition in itself. While the programming explores the boundaries of experimental music and can sometimes be challenging and unapologetic, it remains accessible and transparent - the music is often quiet and slow, generous with silence, opening a space for surrounding sounds from the city and inviting listeners into a state of engaged listening and introspection.