Trina Mannino
Brutta ma Buona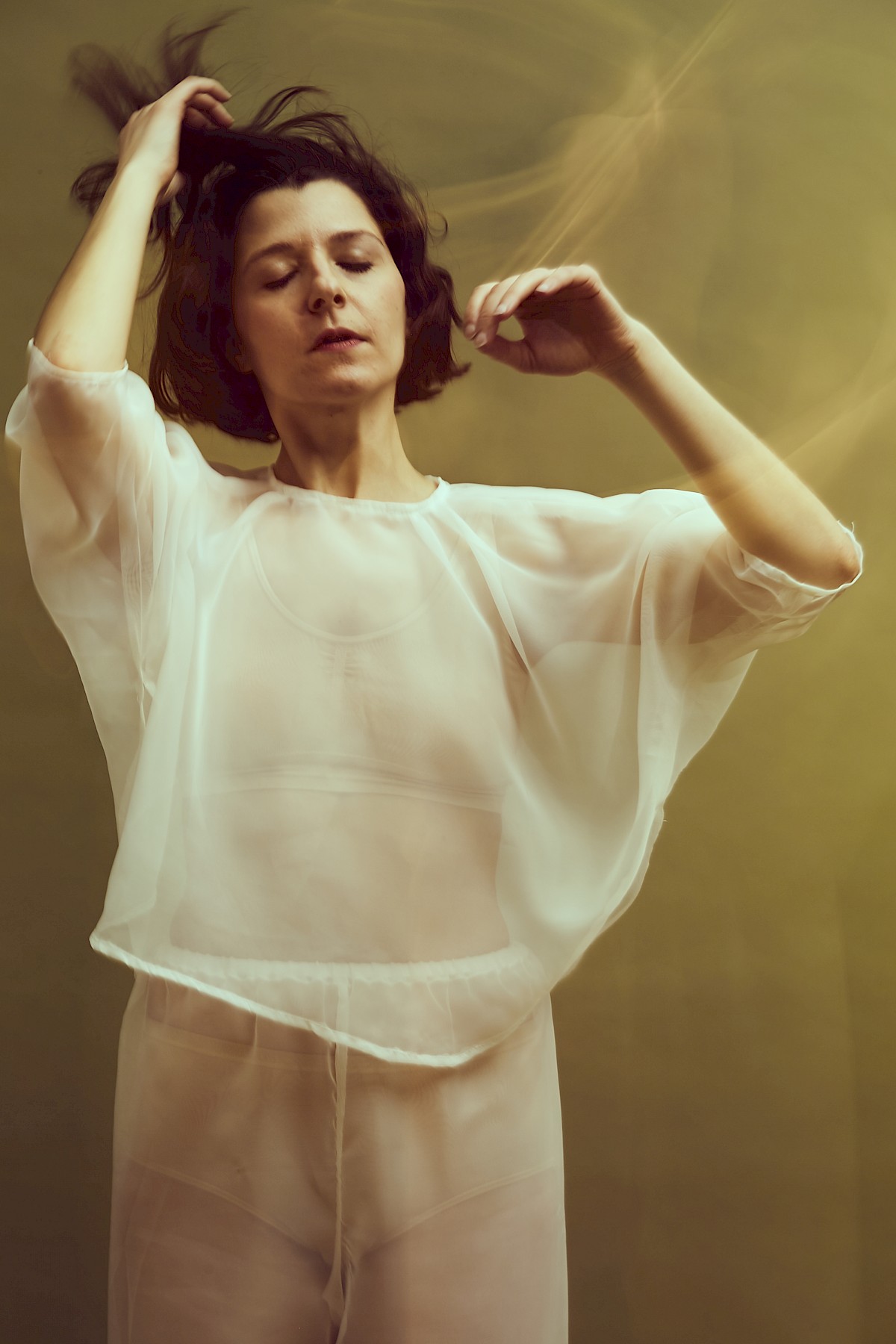 Trina Mannino creates female-centric and intergenerational dances that investigate materiality's relationship to the body. Maker Ann Hamilton inspired her current interest in integrating textiles with dance. She remains struck by Trina's words: "Materiality leaves traces of who we are and were," and "there is evidence of the body in fiber."
Though today fiber arts are a practice for everyone, it was 'women's work' in the ancient world, often associated with domesticity and family. Women of various ages traditionally worked with fiber, which prompted Mannino's interest in including an intergenerational cast of women in her dances.
"Brutta ma Buona" is a two-prong project that includes an evening-length dance and community workshops. The dance features an intergenerational group of four female-identifying dancers (ages 24 to 70) and weaver/dancer Carol Chave. Carol weaves onstage in the vein of Tappeti Ericini, weaving still done by female artisans in the Sicilian village Erice, near where Mannino's father's family is from. Triskelion Arts presents the performance in September 2020.
"Brutta ma Buona" features a score by Laurel Snyder who is extracting cassette tape recordings of Mannino's great-grandfather, aunts, and uncles singing and playing the mandolin and guitar. The artist is layering the original recordings with her voice, guitar, and New York City sound. The score will be part recorded, and some parts may be performed live.
Textile Artist Sarah Finkle is designing the set, consisting of Tappeti-style textiles in various sizes. They will be hung above the performance space. Sarah will also devise an installation outside of the theater in Triskelion's courtyard.
The project includes four workshops throughout spring and summer of 2020. The workshop is a knitting circle that includes gentle movement. Participants gather to connect across generations and to exist confidently and safely within their bodies. No movement or textile experience is necessary and it will be open to all ages.