Vicente Hansen Atria
Orlando Furioso
"Voyages"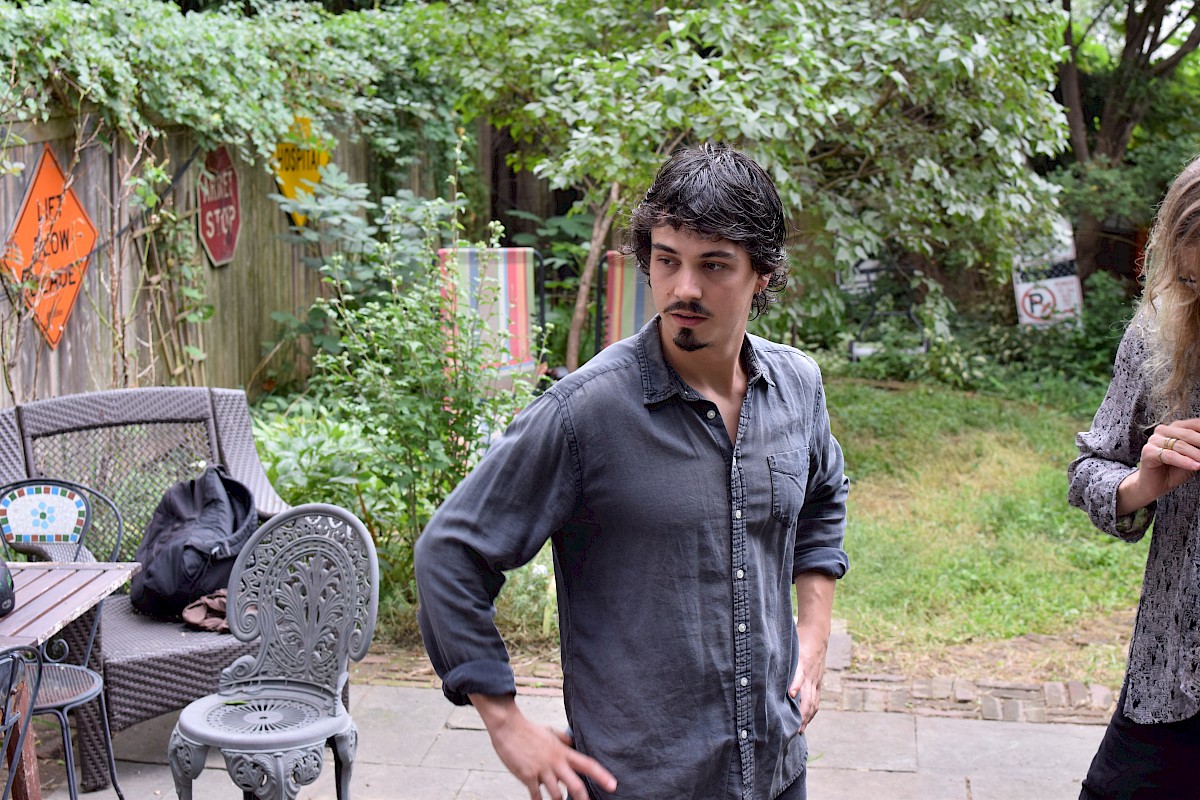 Vicente Hansen Atria (b. 1992, Santiago, Chile) is a Brooklyn-based composer and drummer. His music riffs on a wide range of idioms, from renaissance dances to Korean sanjo, creating lucid, futuristic sonic worlds. Past, recent, and ongoing collaborators include Yarn/Wire, Wet Ink, Jack Quartet, Bozzini Quartet, International Contemporary Ensemble, TAK, etc. His music has been showcased at venues such as The Shed, The Stone, Dizzy's Club at JALC, Jazz Standard, DiMenna Center, Bimhuis (Amsterdam), Spectrum, Symphony Space, Miller Theatre, L'Auditori (Barcelona), among others. He is pursuing a DMA at Columbia University, where he studies with George Lewis.
"Voyages" is a 60-minute multi-movement montage of alien chamber folk music. It attempts to reimagine existing and unrelated folk traditions in an estranged and otherworldly context, exploring the liminal space of stylistic contradiction. Folk musics are, for the people who make them, a known and traditional art form, usually referring to a mythical past; the notion of the alien, on the other hand, alludes to an equally mythical, imaginary, and foreign universe. Merging these two stories lets us wonder about the mysteries of extraterrestrial civilization. "Voyages" is imagined for Orlando Furioso, an eclectic and anachronistic septet led by Vicente Hansen Atria, featuring Andrew Boudreau (harpsichord), Jasper Dutz (tenor saxophone), Alec Goldfarb (nylon acoustic guitar), Lester St. Louis (cello), Adam O'Farrill (trumpet), Simón Willson (double bass), and the composer on percussion.
This unique instrumentation pulls in multiple directions, towards the different worlds to which the instruments belong. The juxtaposition of these contexts suspends the listener in an uncanny, post-stylistic space. In a similar way, microtonality recreates functional harmonies and modes while carving new and surprising melodic trajectories. This idiosyncratic yet undefined soundworld asks us to recognize and reimagine their own realities, and maybe to realize that the foreign is not as distant as believed. In this sense, the project reflects an integral aspect of the history and culture of New York: the city as a meeting place of different peoples, not with the goal of assimilation, but rather communication, self-examination and growth — feeling at home in a foreign land, and discovering the unknown in the familiar.