Wayne Winston
N.S.P. Youth, Inc.
Positive Activities for Children and Teens (PACT)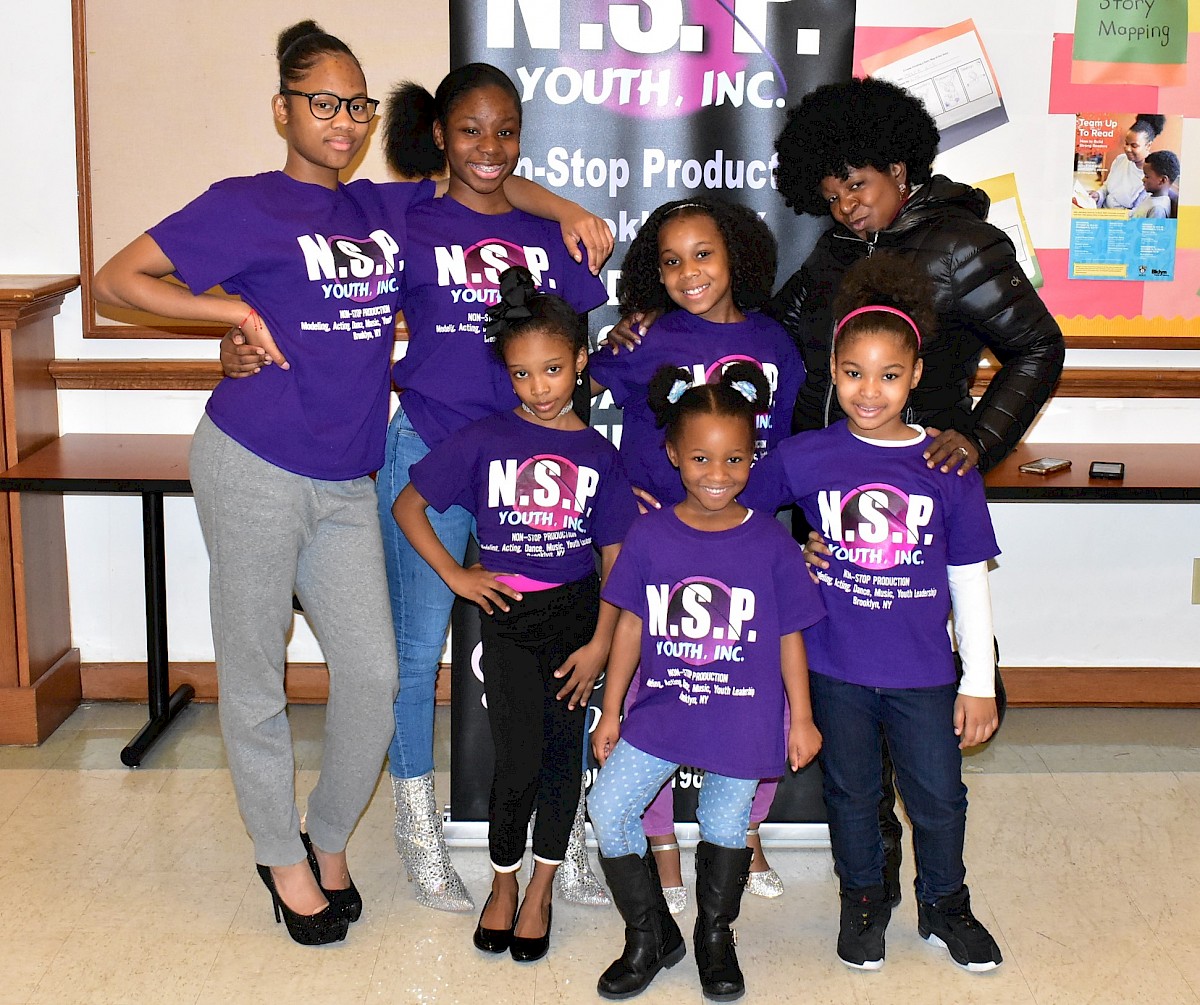 N.S.P. Youth, Inc. (Non-Stop Production) is a Brooklyn-based, performing and visual arts organization specifically designed to service the youth.
N.S.P.'s purpose is to develop and exhibit the talents of inner-city youth by using six components: Acting, Art and Design, Music, Modeling, Dance, and Youth Leadership.
The sole purpose of N.S.P. is to promote young artists in a positive manner as members are given the opportunity to demonstrate his/her ability through various forms of exhibition. N.S.P. supports the concept of learning through the arts. Therefore, the focus is to emphasize the importance of an education in an advanced learning environment.
To accommodate membership and to address concerns for youth, N.S.P. holds rehearsal, meetings, and events to help nurture, and develop the talents of each of their members. At times "Project P.A.C.T" is implemented when there are specific concerns N.S.P. needs to address. This "P.A.C.T." program covers the overall enrollment and all programs within N.S.P. Currently, N.S.P. has approximately 25 members on their roster, with continuing openings for individuals to work in the field of performing arts, visual arts, and youth leadership. Membership in N.S.P. is free and currently range from ages 3-21, residing primarily from the Bed-Stuy, Ft. Greene, Clinton Hill, and Crown Heights areas of Brooklyn.
Priorities for N.S.P. are to allow the youth the opportunity to express their talents through performance; enhance their academic career through engaging in academic trips, workshops and working with peers who can better enhance their knowledge in specific areas; express their views and opinions through dialogue with adults and peers; and express their concerns about their community through meetings and youth conferences.